MLS considers allowing 62% of teams into playoffs
Major League Soccer is considering some interesting changes to its playoffs and the number of teams involved. The 2023 season set to start in just a few weeks. Despite this, the league does not have a playoff structure currently set in stone. One of the alterations that could be coming to MLS is 18 teams […] Major League Soccer is considering some interesting changes to its playoffs and the number of teams involved. The 2023 season set to start in just a few weeks. Despite this, the league does not have a playoff structure currently set in stone. One of the alterations that could be coming to MLS is 18 teams in the playoffs. With St. Louis City SC about the enter the fray, the league will be expanding to 29 teams for the upcoming campaign. This would mean that 62% of MLS clubs would qualify for the playoffs if the move is approved. Play-in games would be added to playoff format The Athletic is reporting that the move would mean that the eighth and ninth seeds in the standings would face off in play-in games. The winner of the match would then advance to play the top seed of their conference. An addition of play-in games have also been recently implemented in the National Basketball Association, as well. MLS is considering having 18 teams make the playoffs. That's 62% of the league. Absolute madness. https://t.co/zOAGNlJdAX— World Soccer Talk (@worldsoccertalk) February 6, 2023 Expanding the amount of teams for the playoffs would obviously generate more revenue. More games means more money. It would also make the regular season a bit more meaningless. With 18 teams possibly making the playoffs, regular season matches could be less significant and the actual playoffs would also be diluted as well. First round playoff series also on the table with more MLS teams in playoffs Along with expanding the total number of playoff teams, the aforementioned report also suggests that the league is considering adding a playoff series. This maneuver would be about money as well. In the proposed move, the first round of the playoffs would be a best-of-three series. This means that each team would be able to host at least one playoff game. The first club to win two of the three matches would then advance on to the next round. Beginning in the second round, and continuing for the remainder of the playoffs, matchups would then consist of single-elimination. Again, more matches mean more money. Expanding the first round of the playoffs would give MLS Season Pass and Apple TV more matchdays. If both alterations get approved, MLS playoffs would consist of at least 25 games each postseason. The upcoming 2023 regular season is set to start on February 25th. PHOTO: IMAGO / ZUMA Wire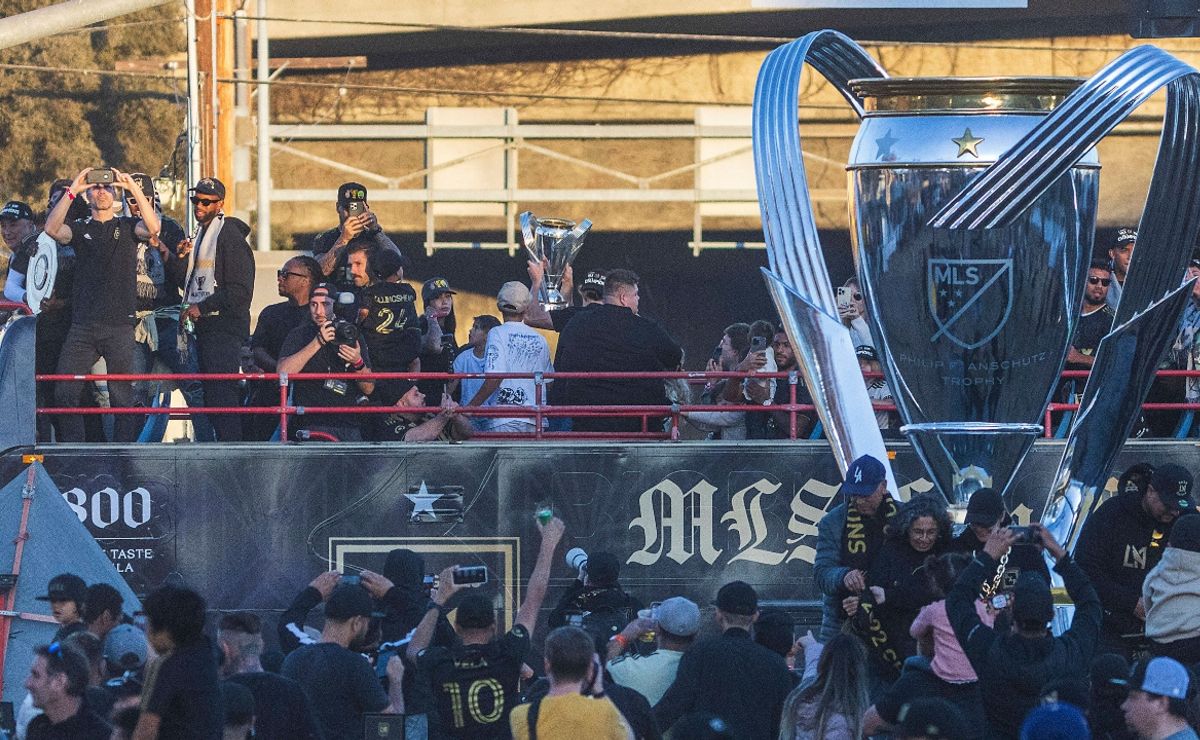 Major League Soccer is considering some interesting changes to its playoffs and the number of teams involved. The 2023 season set to start in just a few weeks. Despite this, the league does not have a playoff structure currently set in stone. One of the alterations that could be coming to MLS is 18 teams […]
Major League Soccer is considering some interesting changes to its playoffs and the number of teams involved.
The 2023 season set to start in just a few weeks. Despite this, the league does not have a playoff structure currently set in stone. One of the alterations that could be coming to MLS is 18 teams in the playoffs.
With St. Louis City SC about the enter the fray, the league will be expanding to 29 teams for the upcoming campaign. This would mean that 62% of MLS clubs would qualify for the playoffs if the move is approved.
Play-in games would be added to playoff format
The Athletic is reporting that the move would mean that the eighth and ninth seeds in the standings would face off in play-in games. The winner of the match would then advance to play the top seed of their conference. An addition of play-in games have also been recently implemented in the National Basketball Association, as well.
Expanding the amount of teams for the playoffs would obviously generate more revenue. More games means more money. It would also make the regular season a bit more meaningless. With 18 teams possibly making the playoffs, regular season matches could be less significant and the actual playoffs would also be diluted as well.
First round playoff series also on the table with more MLS teams in playoffs
Along with expanding the total number of playoff teams, the aforementioned report also suggests that the league is considering adding a playoff series. This maneuver would be about money as well.
In the proposed move, the first round of the playoffs would be a best-of-three series. This means that each team would be able to host at least one playoff game. The first club to win two of the three matches would then advance on to the next round. Beginning in the second round, and continuing for the remainder of the playoffs, matchups would then consist of single-elimination.
Again, more matches mean more money. Expanding the first round of the playoffs would give MLS Season Pass and Apple TV more matchdays. If both alterations get approved, MLS playoffs would consist of at least 25 games each postseason. The upcoming 2023 regular season is set to start on February 25th.
PHOTO: IMAGO / ZUMA Wire